A Vegetarian Diet

Here are some of our latest posts, which we hope will provide you with some "food" for thought as you work toward your own vegetarian diet. If you have questions or suggestions about anything at all, just send us a quick email. We love hearing from readers. (Please use the form at our Contact page.)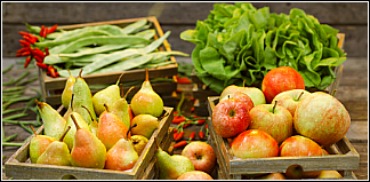 *I will receive a small commission for products you purchase from Amazon as a result of clicking the link above.
The material at this site is NOT medical advice, as I am neither doctor nor nutritionist. What I am is merely someone who's lived successfully on a vegetarian diet for many decades...and I transitioned from omnivore to vegetarian gradually. Please check with your doctor if you're considering big changes to your own diet.
Also, be sure to find a dependable source of Vitamin B12.

Vegetarian Diet Tips for a Slimmer, Healthier Body
  Copyright 2010-2021. Lynda Edwards. All rights reserved.