Our Privacy Policy

Here's how we handle any information we gather from you. For some of the free resources we plan to offer here, we'll collect no information at all. You will simply download the product.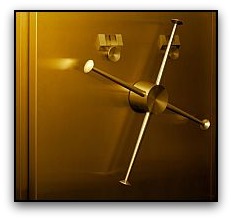 If you order certain freebies (now being developed), we will ask for your name and email address to deliver those to you. The same holds true when you join our list. You will always have a way to unsubscribe from anything we send to you.
If you buy something through our secure server or shopping cart, we will collect only the necessary personal billing information. Such information would generally include full name, address, phone number, and credit card information...that kind of thing.
We will never Ever sell, share, or give away the personal information we collect from you. Period. Not to nobody, nowhere, no-how.
If you have any questions about this policy, please send us an email. Thanks!

*I will receive a small commission for products you purchase from Amazon as a result of clicking the link above.
The material at this site is NOT medical advice, as I am neither doctor nor nutritionist. What I am is merely someone who's lived successfully on a vegetarian diet for many decades...and I transitioned from omnivore to vegetarian gradually. Please check with your doctor if you're considering big changes to your own diet.
Also, be sure to find a dependable source of Vitamin B12.

Vegetarian Diet Tips for a Slimmer, Healthier Body
  Copyright 2010-2021. Lynda Edwards. All rights reserved.