Disclaimer
The material at this site is meant to provide general information and suggestions about using a vegetarian diet to improve general health and fitness, including weight loss. Although offered in good faith, this material also comes with the expectation that readers such as yourself will use common sense in modifying their own diets based upon observations/recommendations they find here. While some of these may be appropriate for you, others may not.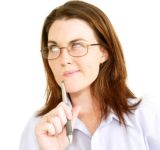 Suggestions and Observations Only
My aim here is merely to suggest ways to incorporate a vegetarian diet into your life, for whatever reasons, with simple steps and small changes. I do not mean to dictate either what or how much to eat—or what dietary supplements and aids you "should" employ.

In determining that and other such matters, you'll find your own instincts, nutritional knowledge and/or research, and food budget the appropriate guides. Plus, you might find a session with a professional nutritionist helpful as well. (I am not that person.)

  Understood?
I'm offering suggestions and observations based upon personal experience and study. Do not mistake this for professional medical or nutritional advice. If you need expert assistance in these areas or any other, please seek the services of a competent professional.

Meanwhile, if you carefully weigh what you read at this site against your Own experience and instincts, you're unlikely to go too far wrong. Perhaps Bertrand Russell put that best when he advised us to "Keep an open mind, but not so open that your brains fall out."

And please always, always bear in mind the need to keep your vitamin B12 levels at an appropriate level. If you eat only vegetarian or vegan products, your doctor or consulting nutritionist will likely advise you to find a supplemental source of that nutrient.
Product Links and Write-Ups
Many of the products, including books mentioned or recommended on any page at this site (the kinds of things that helped or would have helped my own transition to vegetarianism), I use myself... or they're been recommended by a trustworthy source. For most of those I will receive a (small) commission if purchased by way of this site. But you'll see nothing on these pages that I wouldn't use myself.

As always, zip me an email if you have questions, comments, or suggestions. (To do that, please use the form on this page.)

Please understand that the material at this site is NOT medical advice, as I am neither doctor nor nutritionist. What I am is merely someone who's lived successfully on a vegetarian diet for many decades...and I transitioned from omnivore to vegetarian gradually. Do check with your doctor, though, if you're considering big changes to your own diet. Also, be sure to find a dependable source of Vitamin B12.

Living Vegetarian the Easy Way
  Copyright 2010-2023. Lynda Edwards. All rights reserved.